L I N K E D I N     G R O U P     F O R     A D V E N T I S T S    I N     m i s s o u r i                                
                       Using  the  model  in  2015  for  Texas groups to welcome and serve visitors to GC Session in St. Louis

          Welcoming  visitors  to  61st  GC  Session  in  St. Louis  in June  2022
                             Logo for group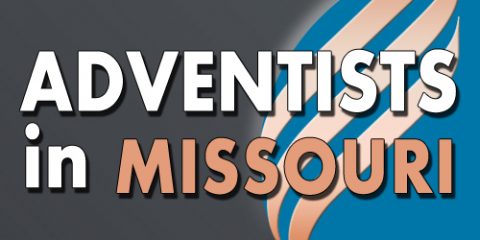 ♦      ♦      ♦      Join Missouri group      ♦      ♦      ♦
There is a group called Attending 2020 GC Session in Indianapolis  for those who will attend or just want to follow the GC Session in 2020.  Click on LINK  /\  to join  (Has 206 members as of Mar. 5, 2020)
                                    the group LOGO looks like the Logo for attending 2015 session
 We have plans to create a group for the Lake Region Conference (see their website ) - but waiting for conference leaders to respond.  They call their project  Impact Indiana  
 We plan to create another subgroup for the churches in Indianapolis. Adventists in these groups will plan and organize services to help the visiting members from outside the Indianapolis area and especially visitors from outside the USA. Services like, travel information, transportation, tour guides, Child Day Care, language translation, guide to vegetarian eating places, lost and found, finding affordable or last minute accommodations, emergency help, testimonials and as many sharing and fellowship based functions as the Holy Spirit inspires us to think of.
  Visitors will not be able to join the conference subgroups and will not have access to the discussions there, interaction between Adventists in Missouri and visitors will happen on the main group and these subgroups:
       Going to 2020 GC Session in St. Louis  

       Visitors Guide to Vegetarian Eating in Saint Louis

       Translation Services for GC Session

       Child Day Care for GC Session in 2022

       another subgroup coming to list the booths at the convention center
This has the potential to be the largest group for Adventists on LINKEDin because of the great interest in the GC Session. LINKEDin allows us to have as many groups as are needed. Churches and ministries in Indianapolis area can have their own subgroup.
I decided to launch this group six months before the GC Session to organize Adventists in Missouri, and soon the Adventists who are planning to attend the GC Session will be able to find Adventists living in Indiana and the Indianapolis area with mutual interests or common grounds for friendship, and when they arrive in Indianapolis for the Session it will be like meeting an old friend.
This was done in 2010 with the 59th GC Session with the creation of the group for Adventists in Atlanta, this group is now called E-ventists in Atlanta, and still has over 300 members, with 130 members still in the subgroup called Attending GC Session.
This was also done in 2015 for the 60th GC Session with the creation of the group for Adventists in Texas, this group is now called   E-ventists in Texas  and still has over 400 members, with 250 members still in the subgroup called Attending the GC Session in San Antonio;
I hope to improve on this and make the 61st GC Session memorable for many visitors and after the Session the Indiana group will continue to function, just as the Atlanta group is still growing ten years after the 59th Session ended.
To join the group for Seventh-day Adventists in Indiana, called  E-ventists in Indiana  -  
Click here --  https://www.linkedin.com/groups/2058075/    I would especially like to see those that were involved with the subgroups for Attending GC Session in Atlanta and San Antonio to join and share their experiences.
I will create discussions on other LINKEDin groups for Adventists to answer any questions.
God Bless